---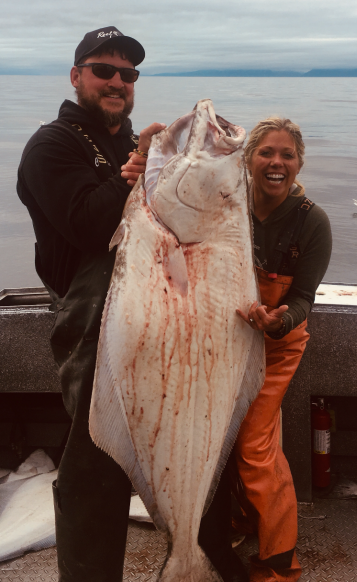 Frequently Asked Questions
Q: What kind of clothes should I bring?

A: We suggest layers. Alaskaís weather can be unpredictable. Being able to add an extra layer or to take one off is the best way to go. As far as footwear, we highly suggest to wear something that you donít mind getting wet. We frequently wash our deck throughout the trip. Rain boots are a good choice.


Q: Do you provide food/drinks?

A: No. We have a limited amount of water bottles on the boat. You should pack any snacks or lunch
that you would like to eat along with your choice of beverage. Alcohol is allowed but we ask you to
please drink responsibly. Our number one priority is a safe boat ride. PLEASE NO BANANAS!!


Q: Do you sell fishing licenses?

A: Yes. You can purchase your fishing license with us or go to www.adfg.gov/index.cfm?adfg=sportslicense.main if you would like to purchase them ahead of time online.


Q: What do I need when I show up?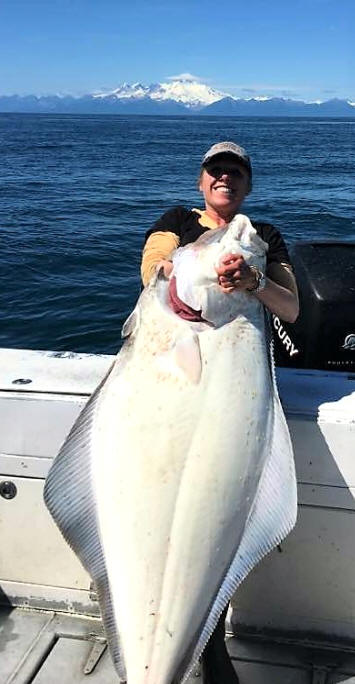 A: You will need a fishing license (or purchase one from us the day of your trip), a photo ID, Lunch/Snacks and whatever you would like to drink. Camera or phone if you would like to take pictures. Appropriate clothing for the weather.


Q: Is there an age limit?

A: No. Every seat on the boat is available for purchase.


Q: How long are the fishing trips?

A: Halibut charters can be anywhere from 5 to 8 hours long. Combo (Halibut and Salmon) run around 6 to 9 hours. Clamming trips are 8 to 9 hours long.


Q: Do you have cabins to stay at?

A: No, we donít, but can provide you with more information on places to stay depending on your budget or tell you about places to stay that fit into the rest of your plans. Just give us a call and we can help you plan your vacation with ease.


Q: Do we have to keep the first two fish we catch?

A: No. Regulations states that you are allowed to keep up to two Halibut on a single trip. If you choose to keep both, then one of the two Halibut must be under 28Ē and the other one can be any size.
Reel Salty Charters
Located at Mile Marker 137 Sterling Hwy
Mailing Address:
PO Box 39593
Ninilchik, Alaska 99639

Physical Address:
67305 Auntie Mae Dr
Ninilchik, Alaska 99639
Phone: 907-567-FISH (3474)
Email: reelsaltycharters@yahoo.com
---
Home Directions Rates FAQ's Request More Info